What Is The Best Way To Add Video for Rear Seat Passengers with Headrest Monitors?
Headrest Monitors? Once found only in limousines, headrests with built – in rear – facing screens now feature WiFi & HDMI input jacks, touch screens, stereo broadcasts and more! 
Once a hallmark of luxury limousines, rear-facing video screens inside your vehicle can really improve the quality of life for backseat passengers. Known as headrest monitors, these video screens display input from virtually any source -keeping younger minds (and older ones) stimulated for long stretches. Of course, if your passengers can be entertained, driving becomes a much more enjoyable experience.
Ordering headrest monitors on a new vehicle as a factory option can cost a lot of money – even if they are not part of a pricier package. In addition, these monitors can be mounted in a one-piece seat headrest.
If your vehicle has removable headrests, you can replace them with portable, self-contained headrest monitors. Our monitors are not only equipped with state-of-the-art technology, they are wrapped in stylish, comfortable headrests that are well-made to fit OEM equipment.
Once your original headrests have been removed, our universal replacements slide in place. Although cabling is neatly contained in the attachment posts, some minor electrical connections are required.
If you are interested in switching between different types of media (such as smart phone input, video games, etc.), dual input jacks are important when choosing between headrest monitors. Both media devices can be plugged in and the user can alternate via remote control. Nearly 80 percent of the headrest monitors we sell feature dual inputs, and you can select "2" from the checkbox for AV inputs if you only want to see those equipped.
Additional check boxes help you narrow your search by size, resolution, color of the headrest and many other features. Below, we will look at the available features and clarify each other's benefits.
If You Have A Subaru Impreza Maybe Now Is The Time To Purchase A New Shifter for the New Year with FREE SHIPPING! Click on the product image for a fast yet easy checkout. 
Built-In Infrared (IR) Transmitter
Infrared signals (IR) are electromagnetic waves of energy. Headrest monitors with IR transmitters can transmit audio to IR wireless headphones and create functionality for wireless remote control. With exception of several lowest-priced monitors, approximately 97% of those we offer have IR capability.
Another check box allows you to narrow the search between headrest monitors with remote controls and without them.
Built-In FM Transmitter
Built – in FM frequency transmitters transmit audio signals from the headrest to the OEM FM radio of the vehicle, so that the factory stereo system can hear anything played on the monitors in the car. Write the headset and the vehicle radio to the same "station" after determining the FM frequency not in use in your area. Just under half of the units we offer have the ability to broadcast FM.
DVD Players
Since many of these DVD players represent excellent values, they may or may not be equipped with other, more complex capabilities discussed in this article. Details and specifications will be provided by carefully looking at the list of features on any product page.
We have a large selection of headrest monitors built directly into the unit with DVD players (more than a third of our selection). DVDs can be loaded from the side or from below a flip-up viewing screen depending on the monitor design. We've got monitors with DVD capacity from Concept, Boss, Planet Audio, Sound Storm Lab, Power Acoustik, and Tview. Since many of these DVD players represent excellent values, other, more complex capabilities discussed in this article may or may not be equipped with them. Details and specifications will be provided by carefully looking at the list of features on any product page.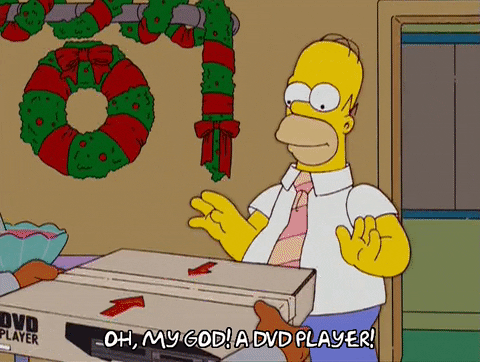 HDMI Input Jacks
The High – Definition Multimedia Interface (HDMI) is a fully digital video / audio connection via a standard HDMI cable. This allows a smart phone, laptop, portable DVD player or other video device to stream live. So, for example, from a smart phone, whatever you see and hear on the screen appears on the monitor – whether you check emails, watch social media, watch videos, listen to music, or anything else.
Some products use "USB port" to refer to HDMI input jacks in their product titles or descriptions. Our HDMI check box allows you to view monitors with these input jacks and without them.
Wi-Fi
Headrest monitors with integrated Wi-Fi can be wirelessly synchronized to any smart phone or laptop to mirror the device. No HDMI cable is required for this type of headrest monitor. For example, we've got Concept 9″ Chameleon Headrest Wi-Fi monitors that are available with or without a built-in DVD player.
Headphone Jacks
If you prefer an audio jack for headphones with a traditional cord, we have a search box for headrest monitors with headphone output jacks and without them. Since about two – thirds of the monitors we offer are equipped with them, it will not be difficult to find one.
Touch screen Capability
If the convenience of touch-screen controls is preferable, we have a small number of options ranging from the value-packed Soundstream 6.5″ Headrest Touch screen Monitor to the feature-packed Power Acoustik 8.8″ Dark Gray Headrest LCD Monitors that come as a pair of interconnectors. These touch – screen units offer unique ease of operation – a real convenience if wireless remote controls are misplaced.
Interchangeable Covers
We understand that it is necessary to switch your headrest to another vehicle at times, so we offer monitors with three interchangeable covers -each of a different color. Colors black, tan and gray match most vehicle interiors. Check out our selection from Sound Storm Lab, Planet Audio, BOSS, and Tview.
If you take into account the high quality, good looks and easy installation of our headrest monitors, there is no reason to wait. But don't ask us: Ask your passengers in the second and third row what they think (and we think we know what they're going to say!).